In the business world, advertising and marketing are two terms that are often used interchangeably. However, they are not the same thing, and understanding the key differences between them is crucial to developing effective business strategies. In this article, we will explore the differences between advertising and marketing and how businesses can use them together to achieve their goals.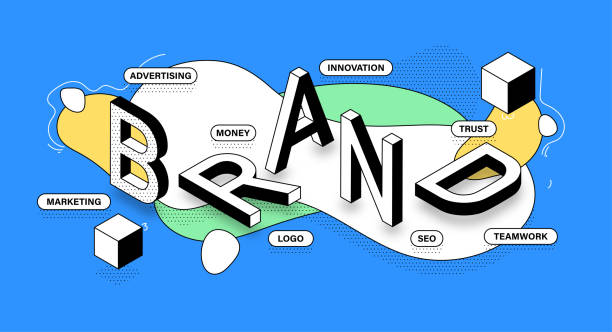 What is Advertising?
Advertising is a specific form of marketing that involves promoting a product or service through paid channels. This can include TV and radio commercials, print and online ads, billboards, and more. The goal of advertising is to increase awareness of a product or service and encourage people to buy it.
Advertising is often very targeted and can be used to reach specific audiences. For example, if you are selling a product that is designed for seniors, you might advertise in publications that are popular among that age group. You can also use data and analytics to target specific demographics or locations to ensure your ads are being seen by the right people.
What is Marketing?
Marketing is a broader term that encompasses all the activities involved in promoting a product or service. This can include market research, product development, pricing, distribution, and more. The goal of marketing is to create a positive perception of a product or service in the minds of consumers and ultimately drive sales.
Marketing can involve both paid and unpaid channels. For example, content marketing involves creating valuable and informative content that people will want to read or watch, which can then lead to increased brand awareness and sales. Social media marketing involves using social media platforms to connect with potential customers and promote your products or services.
Advertising vs. Marketing: Key Differences
While advertising is a subset of marketing, there are some key differences between the two. Here are a few of the most important distinctions:
Advertising is Paid, Marketing is Both Paid and Unpaid: Advertising involves paying for ad space, whether it's on TV, in a magazine, or online. Marketing can involve both paid and unpaid activities, such as creating content for your blog or social media profiles.
Advertising is More Targeted, Marketing is Broader: Advertising can be very targeted, as you can choose where and when your ads will be shown. Marketing, on the other hand, is more focused on creating a broader strategy that involves all aspects of promoting your product or service.
Advertising is Short-Term, Marketing is Long-Term: Advertising campaigns are usually short-term and have a specific goal, such as increasing sales during a certain period. Marketing strategies are more long-term and involve building a strong brand and reputation over time.
Using Advertising and Marketing Together
While advertising and marketing have their differences, they can be used together to create a comprehensive strategy that can drive sales and increase brand awareness. Here are a few tips for combining the two:
Understand Your Target Audience: Before you start advertising or marketing, it's important to understand who your target audience is and where they spend their time. This will help you choose the best channels to reach them.
Use Advertising to Boost Your Marketing Efforts: Advertising can be a great way to boost your marketing efforts, especially if you're just starting out. For example, you can use ads to promote your content on social media and attract more followers.
Use Marketing to Build a Strong Brand: Marketing is essential for building a strong brand and reputation over time. By creating valuable content, engaging with your followers, and building relationships with your customers, you can create a loyal fan base that will help drive sales.
Conclusion
Advertising and marketing are both essential components of any successful business strategy. While they have their differences, they can be used together to create a comprehensive approach that can help you achieve your goals.